The Beer Plant
The Beer Plant is one of my very top restaurants to eat at and I will take any excuse to pay a visit. I was so excited a few weeks ago to finally have my daughter try Austin's "first vegan gastropub," because it's really one of my favorites! They do an amazing job of putting together all the vegan dishes so that even meat-eaters have to say it's delicious. Since my daughter is vegetarian, she also appreciated the chance to try all the vegan delights here.
We arrived around 7 pm on a Saturday and the place was packed with an hour-long wait, but we were too impatient for that and decided to sit outside. However it was a whopping 104 degrees that day, so we were gulping down ice water the entire time!!
Starting off our meal, we picked the buffalo cauliflower wings and Ploughman's Plate for appetizers. The cauliflower wings were fried so I only had a small bite, but my daughter was crazy about them! They were crispy and covered with the spicy and tangy buffalo sauce, and came with a vegan bleu cheese dip that tasted rich just like the non-vegan one, but was lighter. The Ploughman's Plate was an assortment of cheeses and toppings for whole wheat sourdough. The cheeses are all made in house and paired well with the tomato chutney. I also liked the pickled vegetables, but my daughter preferred just the bread with the house-made cultured butter. I was happy to let her polish off the cauliflower wings while I helped myself to the cheese plate.
For our main course my daughter ordered the Blacksmith Burger with fries and I picked the Tuscan sandwich with a side salad. My daughter said the burger was great—chewy with the grains in the patty, smoky flavor, plus she loved the caramelized onions. It also had tomato, pickles, house-made cashew cheddar spread and mayo, which she said had subtle flavors and were not overpowering. And she really loves fries, so she enjoyed those with the unique house-made ketchup too. My sandwich came with grilled zucchini, red onion, Portobello, and red pepper, with cashew spread and basil sunflower seed pesto, plus fresh avocado, spinach, and tomato on top. The grilled vegetables were cooked to perfection and lightly seasoned, and the gluten free bread was soft and toasted just right. The basil sunflower seed pesto was probably my favorite touch, it was nutty and herb-y and enhanced the sandwich overall.
Lastly, we could not forget dessert! I try not to have too many sweets, but I love dessert and my daughter inherited my sweet tooth. We decided to share both the carrot cake and the ice cream sundae. The carrot cake was soft and perfectly moist, and the frosting was rich and not too dense. The ice cream was coconut-milk based and lighter than non-vegan ice cream, but still full of vanilla flavor paired perfectly with the chocolate syrup. The whiskey caramel sauce and smoked pecans were a unique twist, and since my daughter doesn't like Maraschino cherries I got to have the cherry on top.
To get to the Beer Plant, it's a straight shot west on Windsor from Mopac, passing through the nice green areas of West Austin. This nature-filled area is perfect for those who want a home in a calmer part of the city, so check out the new listings in the area HERE and call me at 512.577.5208 for an appointment to go see them.
Sonia Comisarenco ~ REALTOR®~ Team Price Real Estate
We Introduce Buyers to Sellers
PH ~ 512-577-5208
Email ~ sonia@teamprice.com
Website ~ sonia.buyinginaustin.com
You can also download my app to search for properties by texting 'Sonia' to 512-270-7326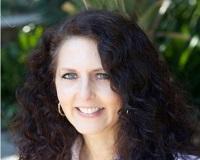 Author:
Sonia Comisarenco
Phone:
512-577-5208
Dated:
September 7th 2017
Views:
193
About Sonia: Sonia was born in Argentina and has lived in the US since 1980 and in Austin since 2001. Besides bei...