Love Laugh Lick
When my daughter told me about her and her friends' favorite ice cream place, Lick, I was definitely curious. First, I wanted to know if they had vegan ice cream—which they do!—and then, what their vegan flavors would be like. I inherited a big sweet tooth from my mom and passed it along to my daughter. Even though these days I'm very careful about indulging in sweets, whenever there are delicious vegan desserts I just have to try them!
Lick is a local Austin ice cream shop on South Lamar in Lamar Union, right next door to the Alamo Drafthouse. I consider it an Austin staple, and when a friend visited from out of town I decided to take her there. Check out the sign outside the store. It took me a little while to figure out, but their logo is actually a tongue!
The inside is decorated in a fall theme, with paper leaves hanging over the windows and little pumpkins on the counters. Everything is very new and clean, since they moved from their original location on South Lamar and Oltorf about a year and a half ago. Now for my favorite part, the amazing ice cream!
They have a few pretty strange flavors, and the strangest are probably Goat Cheese, Thyme & Honey and Roasted Beets & Fresh Mint—whoever thought of beet ice cream? And even though they do have delicious-sounding fall flavors like Caramel Apple Cake, I like to stick to the three vegan flavors. My favorite is Coconut Chia Chai and when I asked about the ingredients, the scooper told me the whole story. All the vegan ice creams have a coconut milk base, and for Coconut Chia Chai they steep Kashmiri chai from The Steeping Room, a local teahouse right here in Austin, in hot coconut milk. I was pleasantly surprised to hear that because I actually also love The Steeping Room! Then they add the cloves, cardamom, and chia seeds while the coconut milk is still hot. After it cools they churn it and it turns into a scrumptious treat. Here is one scoop of deliciousness!
My friend, who is not vegan, ended up also choosing a vegan option, the Vegan Chocolate Chocolate flavor. I'm not a huge fan of chocolate ice cream, but she said it was probably the best vegan ice cream she'd ever had. The scooper serving us laughed and said they get that a lot. Just goes to show fantastic vegan desserts are not only possible, but that they actually exist!
All in all, we're big fans of Lick, and especially of supporting local businesses and local food sources (the milk they use comes from a family farm outside Waco and the cows are grass-fed and never given hormones or antibiotics). When you stop by, be sure to ask for a Frequent Lick Card to get free scoops and free pints!
Check out their two locations in Austin!
Check out properties in 78704, just around the corner from Lick!
Sonia Comisarenco ~ REALTOR®~ Team Price Real Estate
We Introduce Buyers to Sellers
PH ~ 512-577-5208
Email ~ sonia@teamprice.com
Website ~ sonia.buyinginaustin.com
You can also download my app to search for properties by texting 'Sonia' to 512-270-7326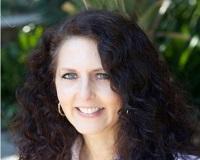 Author:
Sonia Comisarenco
Phone:
512-577-5208
Dated:
November 22nd 2017
Views:
77
About Sonia: Sonia was born in Argentina and has lived in the US since 1980 and in Austin since 2001. Besides bei...